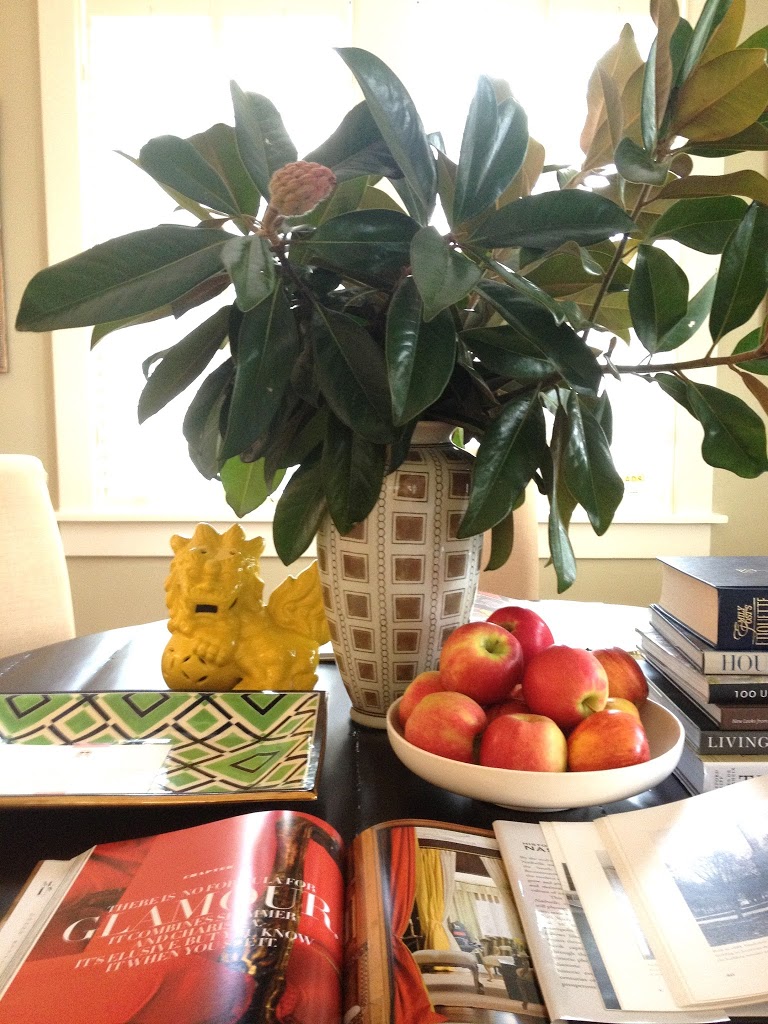 Pillow Pattern Play!
Coffee Table Details
Fireplace Mantel Update
Library Table Details
Color Palette
Dining Room Overview
Bar Set-Up
Overview
Layout
Fabric Combo
Before Living Room
Before Detail
Before Dining Room
Before Dining Room Buffet
Thought I would share a weekend styling project that I just completed for an adorable Pencil and Paper Co client. This cute young couple lives in a darling historic bungalow. They were so fortunate to already own great furniture....but I felt like the art and accessories did not "fit" this vibrant young couples "colorful, fun, preppy" personalities! 
While the couple was out of town for the weekend I rearranged the living room furniture into a more intimate configuration.... that focuses attention on this amazing vintage fireplace! The new layout is perfcet for entertaining guests and cozying up on cold winter nights! The big change is adding in a "pop of color" via pillows and accessories-  pulled from their original area rug. We also updated the art with some great vintage finds (signed prints) that were brought back to life with new framing and linen mattes. 
The previously rarely used formal dining room is repurposed as a great "library table" featuring the client's beautiful book collection...and livened up with fresh apples and magnolia branches (cut from the yard)! The side board is repurposed as a functional bar with an amazing pair of large scale ceramic lamps scored at TJ Maxx for $59.99 each! I would say they are "party ready"!!!
If you are interested in a similar "styling update" or even starting from scratch ...shoot me an email with some photos of the space you want to tackle and I will send you pricing to complete your project!
gen@pencilandpaperco.com